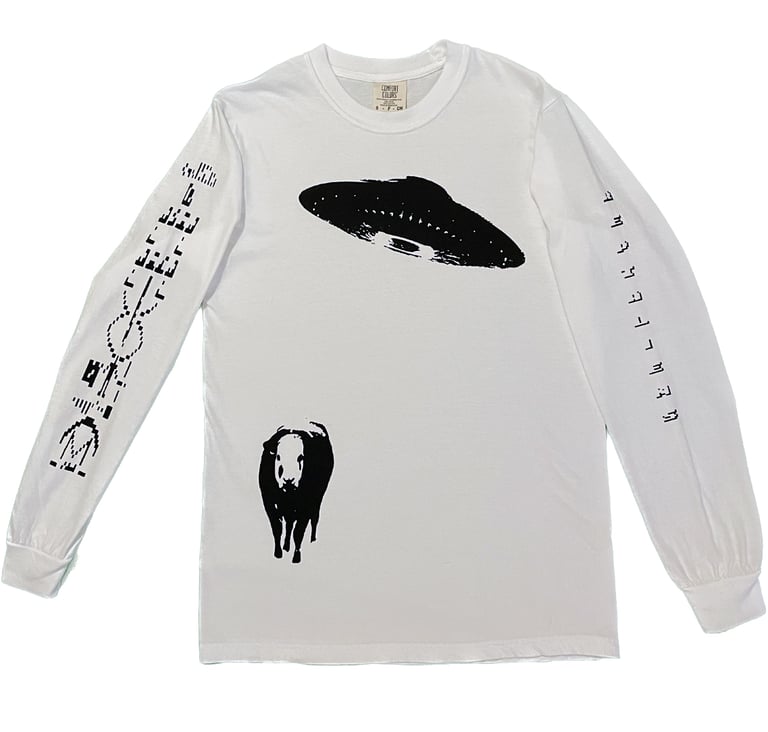 Silk screen printed on white colored "Comfort Colors" shirt. Adult unisex 100% ringspun heavyweight cotton.
Say hello to your sci-fi side with a UFO abducting a cow. Now featuring the Arecibo message down the right sleeve, and Reptaliens down the left.
Fun Fact:
In 1974, The Arecibo message was transmitted to the globular star cluster M13. It was an interstellar radio signal designed by several people, including the legendary Carl Sagan. It's a binary code depicting basic information such as humanity and the planet Earth.